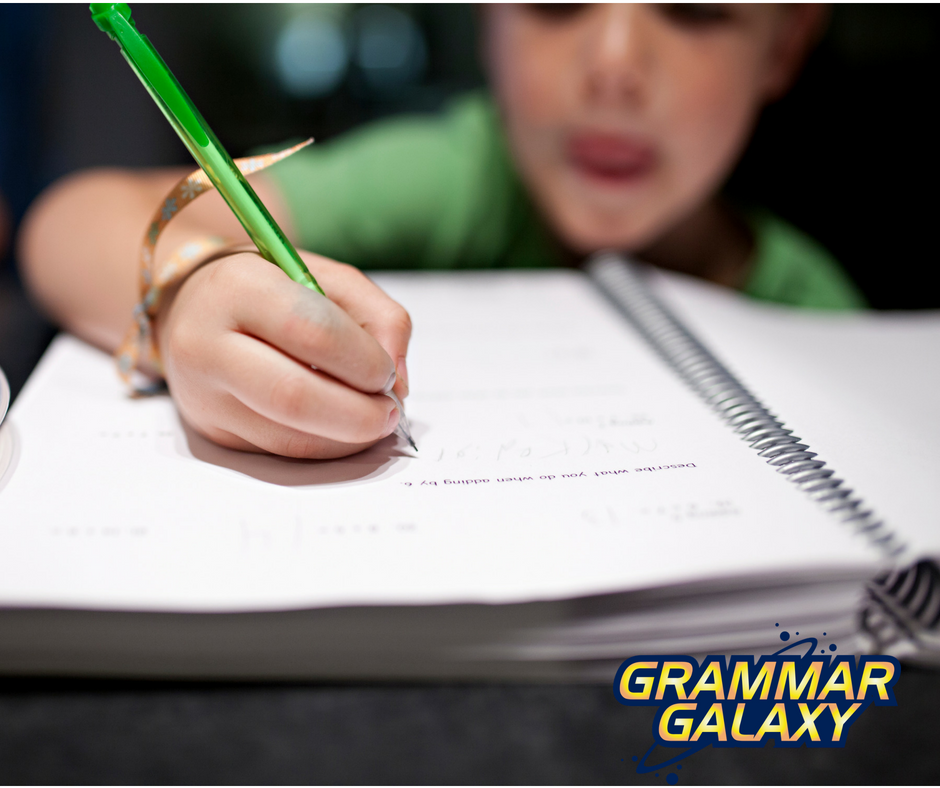 Creative writing is not only valuable academically; it can help students solve personal problems. A common problem students have is trouble mastering math concepts like long division.
Teach Creative Writing With Story
In Grammar Galaxy Yellow Star, the English children receive a letter from a fellow guardian of the galaxy who struggles with math. Citizens of Grammar Galaxy only talk about language arts, so the young lady feels alone in her math difficulty. Ellen English also feels weak in math skills and doesn't know how to help the letter writer. In the story, the English kids learn that writing realistic fiction is a way to help themselves and others.
This free creative writing lesson teaches elementary students how to write realistic fiction to solve problems. When you share your email address to download this lesson, you'll also receive monthly language arts calendars with fun, short missions. Click the button below to get started.
Teach Long Division Through Creative Writing
Your student will do creative writing on how a student who struggles with math learns long division. This clearly written sample lesson from Learn Math Fast will teach your students this skill and will make them the teacher in their realistic fiction. Click the button below to teach your student long division for free. Use code LMF to save 10% on your order.
[button link="http://learnmathfastbooks.com/free-long-division-lesson.html" type="big" newwindow="yes"] Free Long Division Lesson[/button]
Know someone who would love these free lessons? Share it on Pinterest or Facebook.