If you have a beginning or reluctant reader, you want to do whatever you can to encourage reading. Reading is the key to unlocking success in every other academic discipline and even life in general.
That's why I created Grammar Galaxy.
I want kids to discover the treasure to be found in reading and writing. Instead of dry exercises that have no relationship to reading, Grammar Galaxy uses short, entertaining stories to teach language arts concepts in a memorable way. The accompanying workbook is no workbook at all, but a Mission Manual asking your student to help save the galaxy from the evil plans of the Gremlin.
The result? Kids love it!
Kids who used to resist reading or groan about grammar beg to do Grammar Galaxy.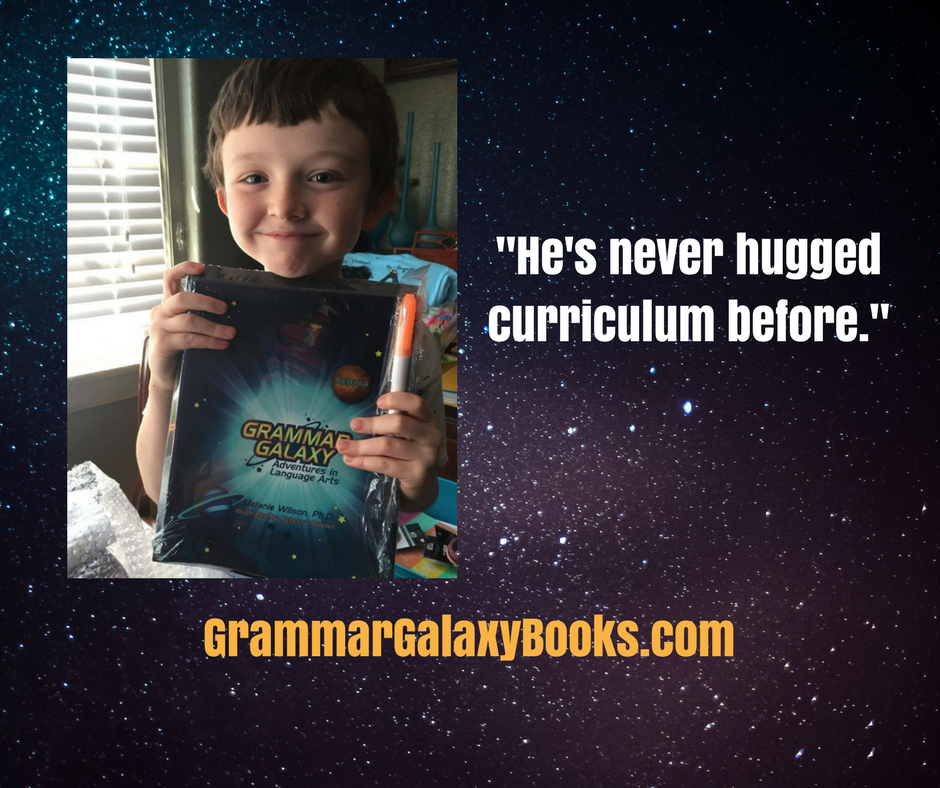 [button link="http://grammargalaxybooks.com/shop" type="big" color="orange"] Shop Now[/button]
How Grammar Galaxy Works
Teachers / parents read a ten-minute story to their student(s). Protostar-level students and higher may be able to read the story on their own. Included in the text are vocabulary words and discussion questions to aid comprehension. Literature, vocabulary, spelling strategies, grammar, composition, and even a little public speaking are topics covered in the stories.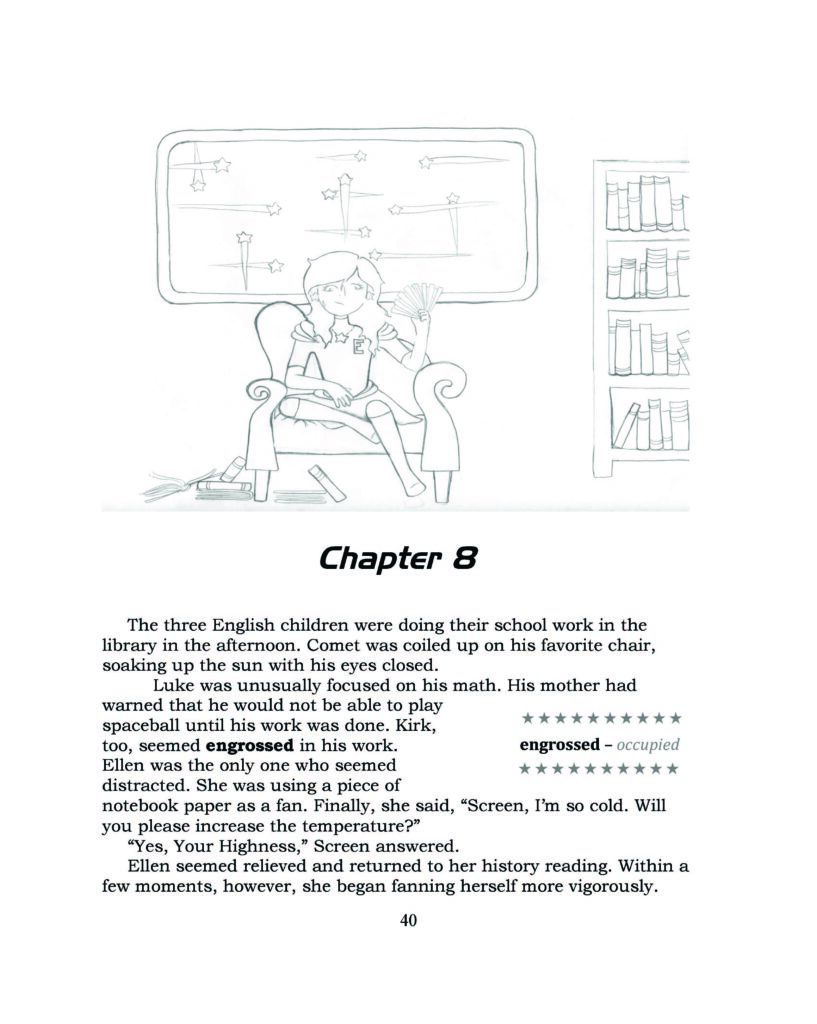 Students are then directed to complete a mission with as much teacher assistance as necessary. Missions are made up of three steps that take 10-15 minutes to complete. These steps can be completed in three days during the week or in one longer class period. Many families use Grammar Galaxy for morning time or as part of Fun Friday. Handwriting is minimized, especially in Nebula. Instead, young writers are asked to use highlighters to complete much of the mission. Erasable highlighters are included with print orders shipping in the US.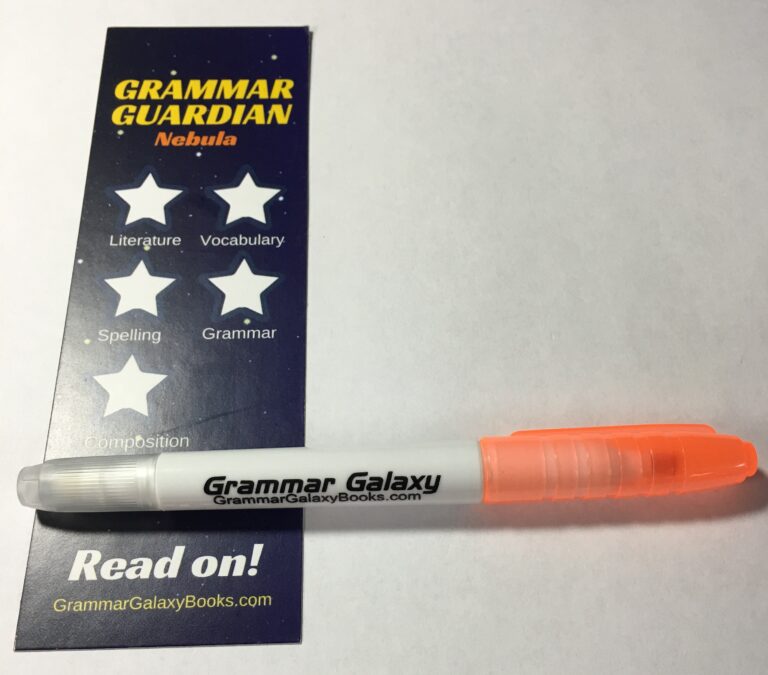 Nebula missions include picture work and activities, rather than lots of seatwork. Built-in review prevents having to reteach the same concepts year after year. An Advanced Guardian section is perfect for older students or those who want to take on an extra challenge with help. Students receive an update from the three royal English children, who let them know if their mission was successful. Solutions to the mission are included with the update for you and your student to review together or for your student to review alone.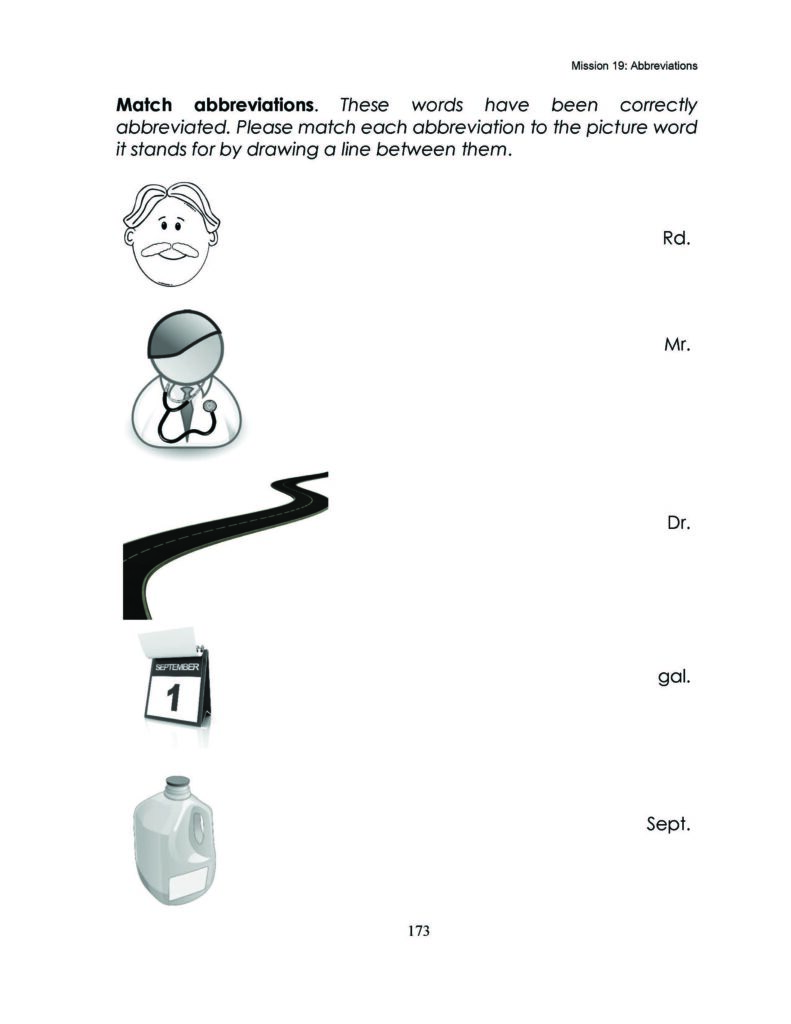 At the end of each unit, students are asked to complete a challenge–a test made up of ten questions. They have two attempts to get nine out of ten correct. Students who aren't able to pass the challenge are permitted to pass a challenge of the teacher's choosing. After passing the challenge, the guardian earns a star for the guardian bookmark.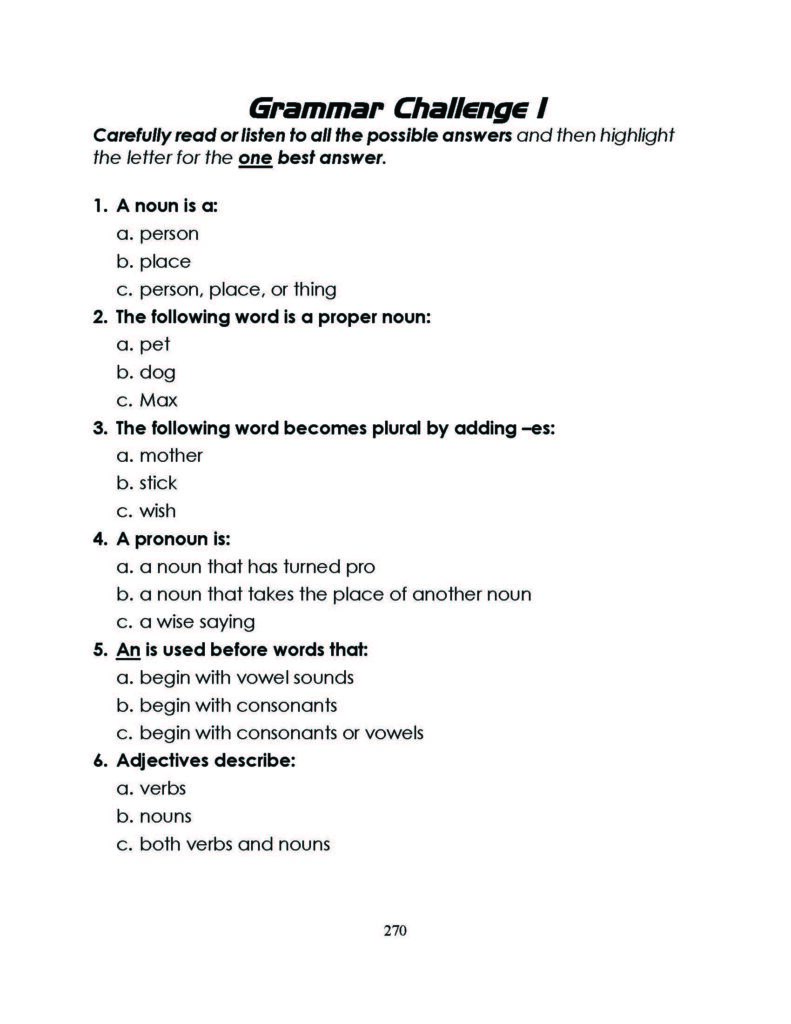 Where to start?
Nebula (Volume 1) is designed for beginning readers who are in the 1st or 2nd grade or above. If your student has not done formal English studies or has dyslexia or dysgraphia, start here.
Protostar (Volume 2) is designed for 3rd graders and above or those who have completed the equivalent of Nebula.
Yellow Star (Volume 3) is designed for 4th graders and above or those who have completed the equivalent of Protostar.
Red Star (Volume 4) is designed for 5th graders and above or those who have completed the equivalent of Yellow Star.
Grammar Galaxy is mastery curriculum. Check the scope and sequence for lessons covered in each volume. This list will help you determine where to start your student. Or have your student take the placement quiz.
Not sure if it's a good fit for your student? Click the button below to try a complete sample!
[button link="http://grammargalaxybooks.com/samples" type="big" color="orange"] Try a Sample[/button]
When I started using Grammar Galaxy last year, I started all 4 of my kids (10, 8, 7 and 5 at the time) in Nebula. It laid a great foundation and we loved doing it as a family. As each child reached something they got stuck on, we sort of separated (like horses in a race, some traveling faster than others) and now my youngest has finished Nebula, my middle two are in Protostar, and my oldest is set to begin Yellow Star… Grammar Galaxy is the only language arts program my kids have ever begged to do. – Melodie T.
Available in Digital and Print

The digital version of Grammar Galaxy allows the teacher to share the stories on a large screen or mobile device. Digital Mission Manual pages can be completed on a tablet using the free Adobe Reader app. Purchasing the digital version of the text and Mission Manual also allows making as many print copies as needed for one household.
The print version of Grammar Galaxy can save time printing pages. The Mission Manuals average 350 pages in length. Print orders shipped to the US include erasable highlighters and printed bookmarks. Free domestic and international shipping (excludes Australia) is included with your order.
Reviews
We are using Nebula right now and for the first time, my 8-year-old is actually reading every day and enjoying language arts. It's been a huge turnaround for him. – Ann H.
Find more testimonials like this in the Grammar Guardians Facebook group.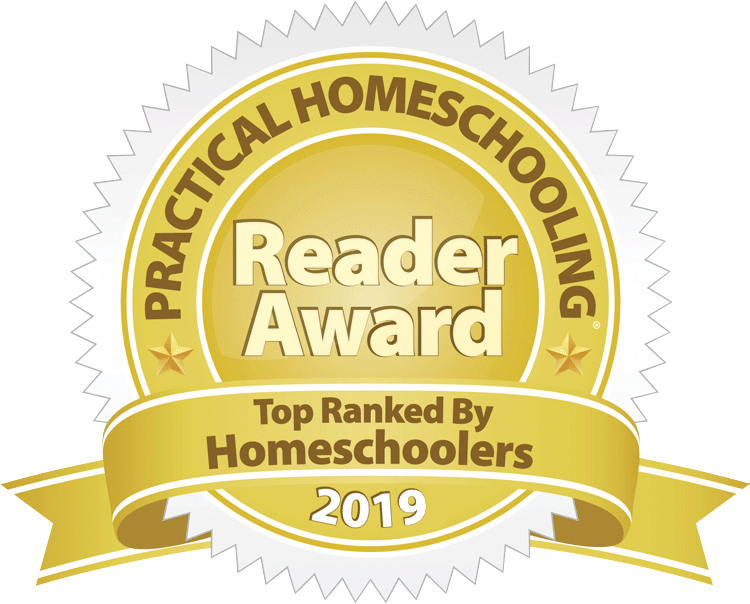 Grammar Galaxy was voted a reader favorite in Practical Homeschooling Magazine!
Want to read a thorough review?
Check out Cathy Duffy's review here.
Read this one from Gena Mayo of IChooseJoy.org
Check out the review by They Call Me Blessed.
Or read this one on Protostar by Dachelle McVey of Hide the Chocolate.
Free Homeschooling 101 Reviews on YouTube
Jessica Waldock's review on YouTube
Watch Rebecca Spooner's Facebook Live review below.
Still have questions? The FAQ page can help.
[button link="http://grammargalaxybooks.com/shop" type="big" color="orange"] Shop Now[/button]