This digital bundle of A Year of Living Productively and The Organized Homeschool Life book and planner is everything a Christian homeschool mom needs to have an organized and productive year.
A Year of Living Productively is a practical guide for beating procrastination, disorganization, and overwhelm. As you complete the productivity experiments described within, you'll discover how you can achieve your goals, whether you're a student, professional, home educator, writer, or entrepreneur. Unlike most productivity books that tout one approach as the solution to your time-management needs, A Year of Living Productively presents more than 80 methods for you to try, tailor, and combine to get more done, including:
Eat That Frog
Theme Days
Getting Things Done
Pomodoros
Beat the Week
Zen to Done
Time Blocking
Personal Kanban
The 12 Week Year
A Morning Ritual
Deep Work
Do It Now
Loop Scheduling
Gamification
Albert Einstein once said, "The only source of knowledge is experience." If you're looking for unbiased, tried and tested reviews of almost every productivity hack, A Year of Living Productively is a must read. – Seth ArBabian, SkedPal Founder
Included with your purchase is a tracker for determining which methods will help you get more done.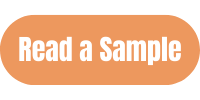 If you'd like a sample for homeschoolers, procrastinators, or writers/entrepreneurs, click here.
The Organized Homeschool Life book is a practical guide for achieving homeschool success, even if you're not naturally organized. As you complete the weekly challenges, you will save time and money so you can enjoy teaching your children.
The Organized Homeschool Life provides you with:
-Short, daily missions that don't feel like a burden
-Help with creating systems that will get and keep you organized
-Practical suggestions for building stronger relationships with the Lord, family, and friends
-Reminders to prepare for holidays, celebrations, and homeschool tasks at just the right time
-Organizing ideas for all the areas of your life: church, hobbies, business, & more
"Melanie has adapted the FLYLady system for her homeschool and family. She's created habits and routines that allow her to be the less-stressed, confident mother and teacher she dreamed of being. Now she is blessing other homeschoolers with the peace she found through FLYing. — The FLYLady, Marla Cilley of FLYLady.net

The Organized Homeschool Life digital planner features:
*Undated, editable calendars for each month, allowing it to be used any time
*Monthly devotions to inspire you to organize your homeschool life for the right reasons
*Weekly editable planning pages that include the Organized Homeschool Challenge steps from the book, goal setting, meal plans with shopping list, a weekly review checklist, as well as a place to review your efforts to achieve your goals and how you'll improve
*A daily editable planning page that allows you to focus your day, spend time with God, set your priorities, create a schedule, be intentional with relationships, remind yourself what's for dinner, plan a reward for the day, rate your efforts on your priorities and plan how you'll improve.
*The forms you need to complete the weekly challenges.
*144 pages of clean, simple organizing goodness!
Print and bind your planner as you choose or use and save the editable forms on your computer or mobile device.