A Year of Living Productively is a practical guide for beating procrastination, disorganization, and overwhelm. As you complete the productivity experiments described within, you'll discover how you can achieve your goals, whether you're a student, professional, home educator, writer, or entrepreneur. Unlike most productivity books that tout one approach as the solution to your time-management needs, A Year of Living Productively presents more than 80 methods for you to try, tailor, and combine to get more done, including:
Eat That Frog
Theme Days
Getting Things Done
Pomodoros
Beat the Week
Zen to Done
Time Blocking
Personal Kanban
The 12 Week Year
A Morning Ritual
Deep Work
Do It Now
Loop Scheduling
Gamification
Albert Einstein once said, "The only source of knowledge is experience." If you're looking for unbiased, tried and tested reviews of almost every productivity hack, A Year of Living Productively is a must read. – Seth ArBabian, SkedPal Founder
Included with your purchase is a tracker for determining which methods will help you get more done.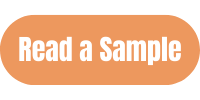 If you'd like a sample for homeschoolers, procrastinators, or writers/entrepreneurs, click here.