This bundle of The Organized Homeschool Life book and The Organized Homeschool Life Planners is a complete organizing system for the Christian homeschool mom.
The Organized Homeschool Life is a practical guide for achieving homeschool success, even if you're not naturally organized. As you complete the weekly challenges, you will save time and money so you can enjoy teaching your children.
The Organized Homeschool Life provides you with:
-Short, daily missions that don't feel like a burden
-Help with creating systems that will get and keep you organized
-Practical suggestions for building stronger relationships with the Lord, family, and friends
-Reminders to prepare for holidays, celebrations, and homeschool tasks at just the right time
-Organizing ideas for all the areas of your life: church, hobbies, business, & more
"Melanie has adapted the FLYLady system for her homeschool and family. She's created habits and routines that allow her to be the less-stressed, confident mother and teacher she dreamed of being. Now she is blessing other homeschoolers with the peace she found through FLYing. — The FLYLady, Marla Cilley of FLYLady.net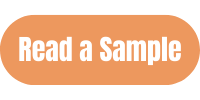 The digital planner features:
*Editable PDF daily, weekly, and monthly pages that can be printed or used on a tablet
*Undated calendars for all 12 months, allowing it to be used any year
*Monthly devotions to inspire you to organize your homeschool life for the right reasons
*Weekly planning pages that include the Organized Homeschool Challenge steps from the book, goal setting, meal plans with shopping list, a weekly review checklist, as well as a place to review your efforts to achieve your goals and how you'll improve
*A flexible lesson planning page and forms for recording books to read, projects to complete, and field trips to take
*Daily planning pages that allow you to focus your day, spend time with God, set your priorities, create a schedule, be intentional with relationships, remind yourself what's for dinner, plan a reward for the day, rate your efforts on your priorities and plan how you'll improve.
*The forms you need to complete the weekly challenges